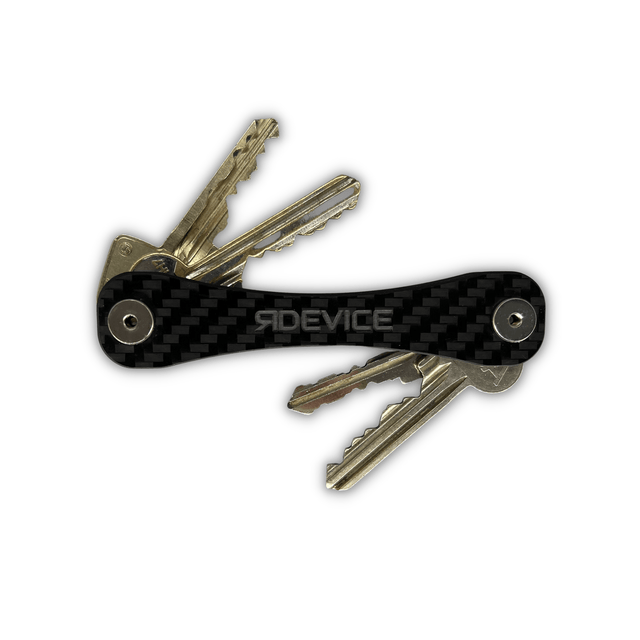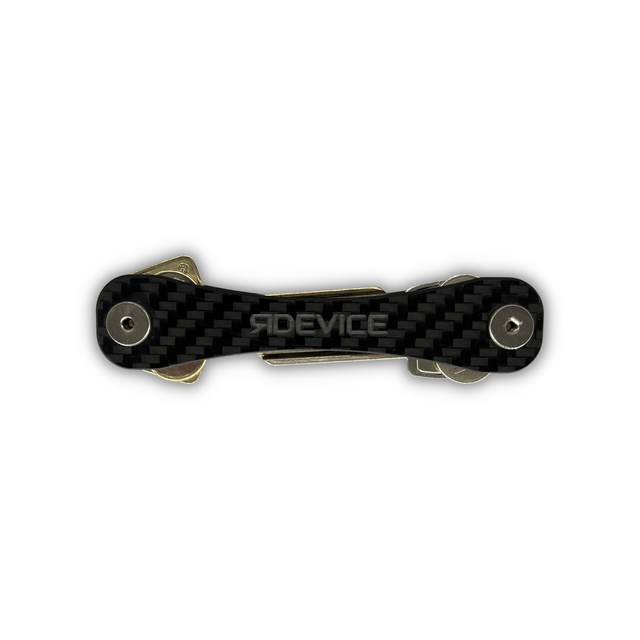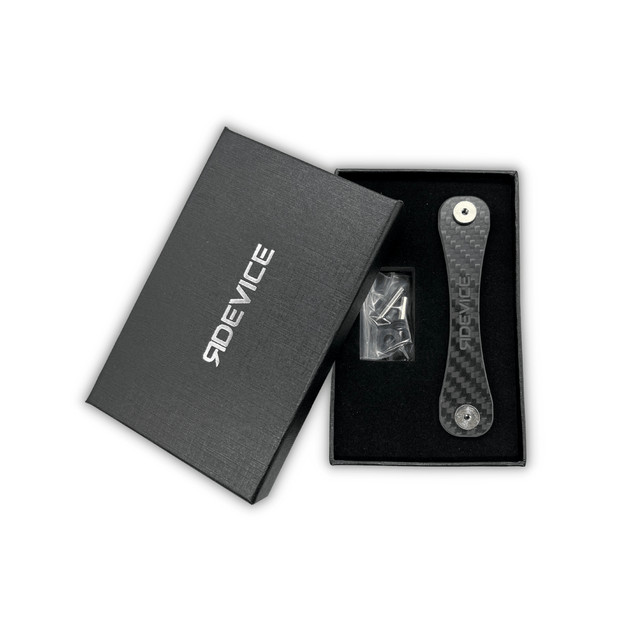 STOCK CLEARANCE! Limited stock.
● Always 30 days open purchase.
● Safe and secure payments with Klarna and Paypal.
● Fast and flexible deliveries and returns.
We present:
Our elegant and stylish carbon fiber key holder - the ultimate solution to messy and jingling keys! Made from high-quality carbon fiber, this key holder is built to last and provide a modern and professional look.
Designed to hold up to 10 keys, it keeps your keys neatly organized and easily accessible, without the annoyance of tangled or noisy keys . The compact size allows it to easily fit in your pocket or bag, allowing you to easily and conveniently carry your keys.
The key holder comes with adjustable screws and spacers to accommodate different key sizes, ensuring a secure fit for each key. It is also possible to mount on a key ring for larger keys such as car keys.
The key holder is not only functional but also visually appealing. The carbon fiber material gives it a sleek and modern look, making it an attractive addition to any key. The minimalist design also ensures that it takes up minimal space in your pockets or bags.
Invest in our key holder and simplify your life with style and elegance.
DETAILS
✔ Holds up to 6 - 10 keys (Depending on thickness)
✔ Adjustable thickness
✔ Engraved logo
✔ Material: Real carbon fiber
✔ Color: Black
✔ 30 days open purchase
A MODERN WAY TO CARRY YOUR KEYS
A key holder is a modern and practical way to carry your keys. It keeps them organized, safe and easily accessible, making your daily life more convenient.
Carrying a bunch of keys can be cumbersome and inconvenient, especially when you need to quickly find a particular key. This is where a key holder can be a modern and practical solution to keep your keys organized and easily accessible.
A key holder is a small, compact device that allows you to store your keys in one place and keep them safe and tidy. It has a simple and elegant design that complements your style.
NO MORE RATTLING KEYS
Take out your keys silently with our key holder.
LOOKS AND FEELS BETTER IN YOUR POCKET
When carried in the pocket, a key holder feels compact and light. It takes up minimal space and provides easy access to your keys when you need them.
Frequently asked questions about this product
What is a key holder?
A key holder is a small device that keeps your keys quiet and organized.
How many keys does the key holder hold?
It holds between 6 - 10 keys depending on the thickness of the keys.
What are the benefits of a key holder?
A key holder helps keep keys organized and easily accessible, prevents keys from being lost or lost, and protects them from damage and wear. In addition, the key holder will add a touch of personal style to your keys.