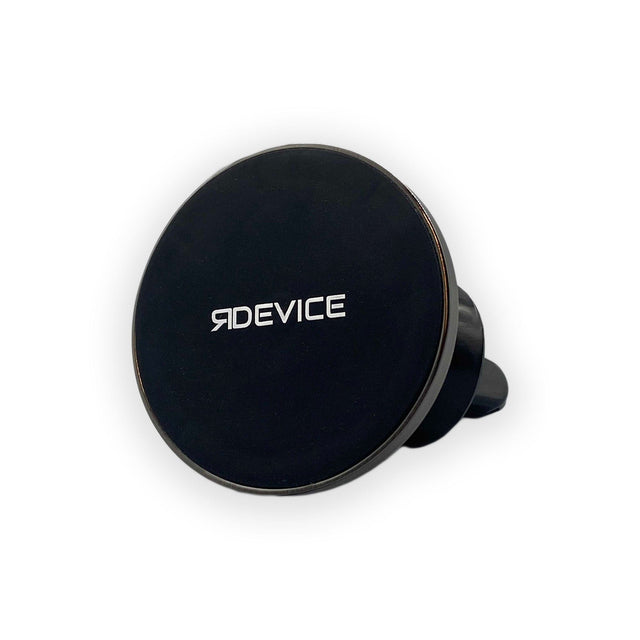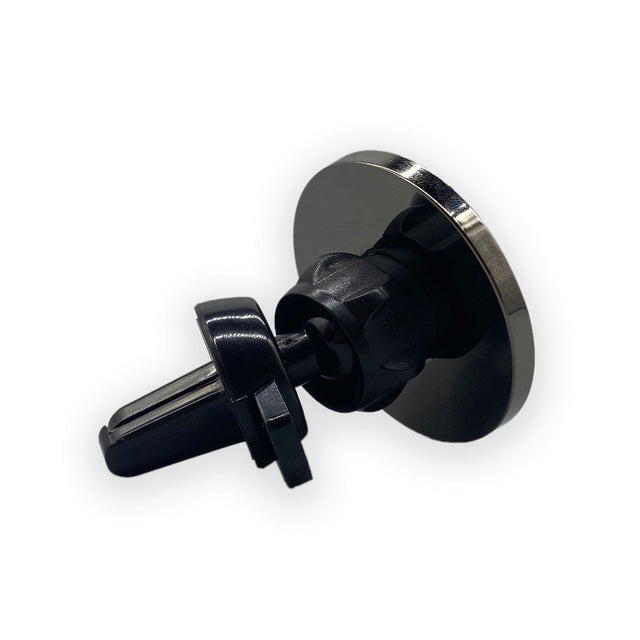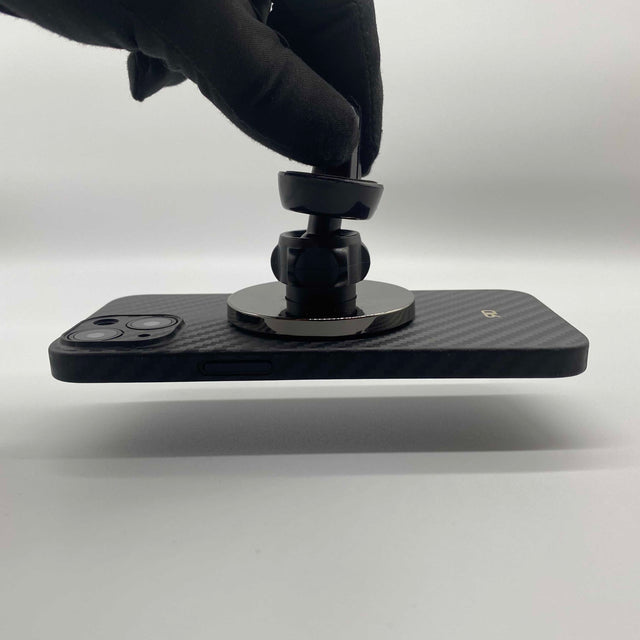 ● Always 30 days open purchase.
● Safe and secure payments with Klarna and Paypal.
● Fast and flexible deliveries and returns.
The car phone holder that works with MagSafe is the perfect solution for hands-free driving.
You simply mount it on the car's air vent and it keeps your phone secure throughout the journey, giving you easy access to your phone's navigation, music and other features.
The phone holder is designed to work with the original MagSafe technology, ensuring a strong and stable connection that keeps your phone securely in place. The holder is also adjustable, so you can find the perfect viewing angle for your phone. With a simple one-handed operation, you can easily mount and dismount your phone from the holder. The holder is also compact and lightweight, making it easy to store when not in use.
Whether you are commuting to work or taking a car trip, the phone holder is a must-have accessory for safe and convenient phone use while driving.
DETAILS
✔ Modern and minimalist design
✔ Easy to mount on and off
✔ Super strong magnets that keep the phone secure throughout the journey
✔ Can be rotate 360°
✔ Uses a locking mechanism that makes it stay in the fan grill regardless of road conditions
✔ Works perfectly with our cases
EASY TO PUT ON AND OFF
With the help of the built-in magnets in the mobile phone holder, it is easy to attach the mobile phone to the mobile phone holder and to remove it from the mobile phone holder when necessary.
Perfect fit for MagSafe compatible devices
The MagSafe holder is easy to install and requires no special tools or expertise. Simply place it in the desired location and you're good to go.

This magnetic phone holder is designed specifically for MagSafe enabled devices, ensuring it fits your phone perfectly without any extra magnets. This means you can be sure your phone is held securely, without slipping or shifting while driving.
Lock mechanism
With a simple locking mechanism, you can quickly and easily secure your mobile phone holder in place, and make sure it stays put regardless of the road conditions or the environment.
Bemötande
Bara att handla,bästa bemötandet,kommer garanterat att handla där igen🥳👍
Så lätt att ta av och på mobilen från den!
Skön kompabilitet med RD skalet. Som att dem är gjorda för varandra.
Så praktisk!
Denna telefonhållare är en gamechanger. Den magnetiska anslutningen är stark och håller min telefon säkert på plats.
Blir inte bättre än så.
Den är snygg, enkel att montera och använda. Skönt att den använder sig av MagSafe istället för att man ska behöva klistra på en magnet på baksidan av sin telefon.
Lätt att montera och använda.
Perfekt tillbehör till RD skalet. Ett pluss är att den är så sjukt snygg i jämförelse med andra mpbilhållare.
Frequently asked questions about this product
Is it easy to assemble?
The mobile holder is very easy to mount and it shouldn't take more than 15 seconds.
Does it fit with all MagSafe compatible cases?
Yes, it fits with all MagSafe compatible cases. It also works with all iPhones newer than the iPhone 12 without a case.
Won't the phone fall off the phone holder if it bounces or swings a lot?
The magnet in the phone holder is very strong and the phone will not come off.